One story… one jewel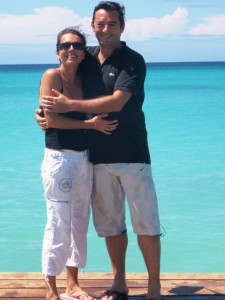 Blue stone is a French firm, from the region of Toulouse, which was created by two singular
personalities.
Florence PERISSINOTTO  – Creative Director.
With a sculptor father, trained in Carrare in Italy, and a mother teacher and painter, it seems natural that Florence's destiny was set on the creative path.
Florence has traveled the world, searching for new encounters, emotions, sceneries and unique
moments. In Africa firstly, she captured the warmth of the relationships she established and the views that surrounded her. Then in the Caribbean, Florence's desire to create was triggered by the discovery of the Larimar, a fine stone with unique blue shades, found exclusively in the Dominican Republic.
From this story her creations are born. Delicate and meaningful jewels, which tastefully associate silver, leather, wood, cultured pearls and precious stones.
Florence designs with her wide range of emotions, generating a perfect equilibrium between the material and the color.
With Lionel CORVISIER, former commercial team manager for multinationals and creator of a wide
variety of companies in many countries, Florence created Blue Stone International.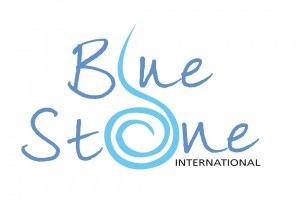 Creation, manufacturing and marketing of silver and gold plating jewels, fine stones, cultural pearls
from Tahiti and natural material. European Leader of the Larimar jewel.

Blue Stone has been registered at the Chamber of Professions and Craftsmanship of Toulouse.

Our brands, collections and designs are registered trademark at the INPI (National Institute of
Intellectual Property).

All our jewels are coated with our hallmark Master of guaranty of precious metals, registered at the
guaranty office of the French Customs.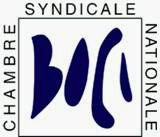 We are members of the BOCI (Bijouterie, Orfèvrerie, Cadeaux, Industries : syndical national chamber
of fantasy jewelry, precious metals jewelry, gold smithery, gifts and industries).
 ____________________________________________________
The Blue Stone International team
_____________________________________________________
In addition to our « window display » website, we regularly communicate via the social network
(Facebook, Twitter, Linkln), and just as regularly appear in general and professional press, and are
relayed by many websites.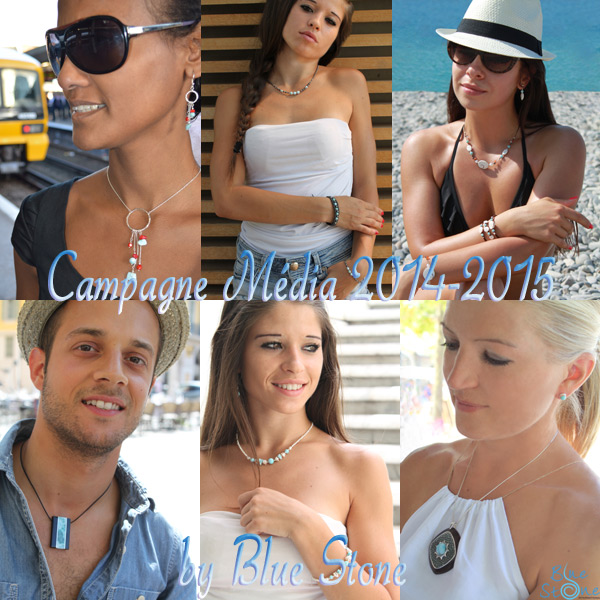 ______________________________________________
The Larimar, very rare gem and sole blue pectolite in the world, is found exclusively in the Dominican Republic. It has been the "signature" of the Blue Stone creations and collections since the very beginning.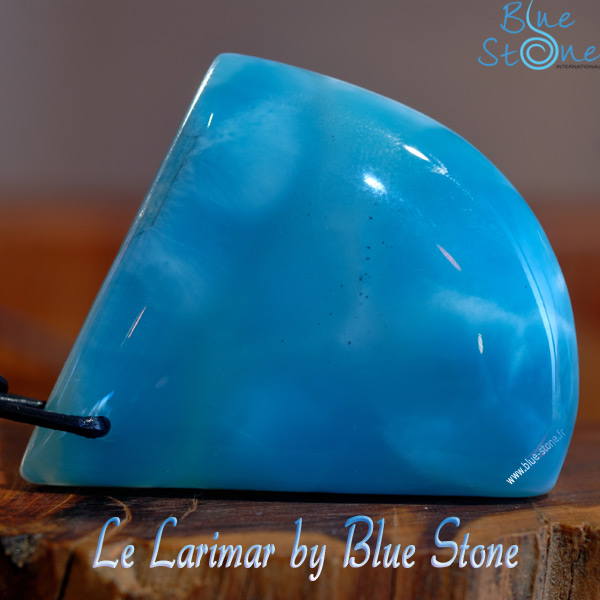 >>>CLIC ON THE PICTURE<<<
__________________________________________
In our quest for « well being » and esthetic combinations, we associate the Larimar to other stones or
gems such as amber, lapis-lazuli, garnet, labradorite, hematite, rock crystal, bamboo coral, pyrite or
amethyst…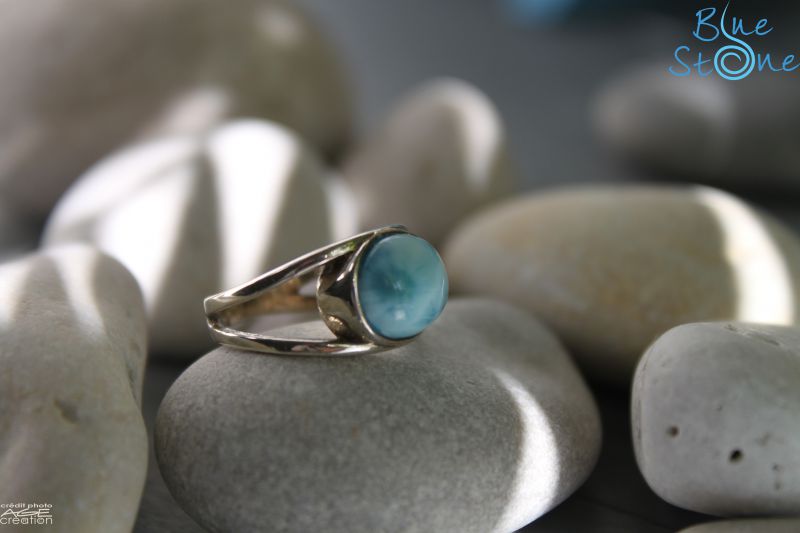 TO KNOW EVERYTHING ABOUT SEMI-PRECIOUS STONES AND GEMS
>>>CLIC ON THE PICTURE<<<
_____________________________________________________
This pearl is very elegantly associated with the cultural pearl in our collection EARTH & SEA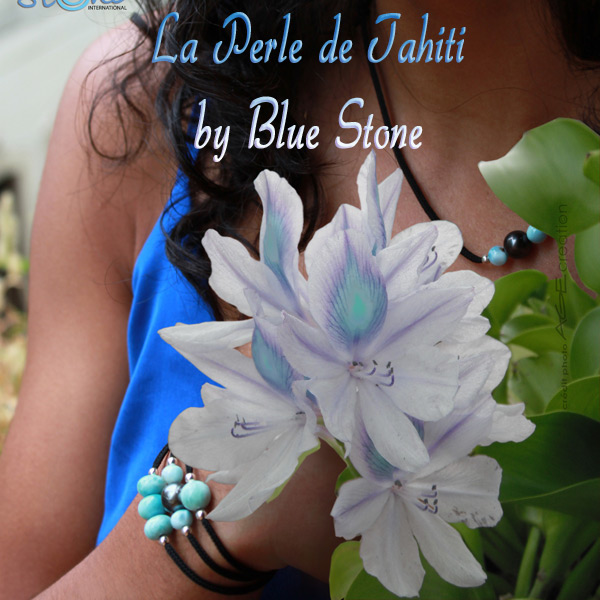 KNOWING AND UNDERSTANDING THE TAHITI PEARL
>>>CLIC ON THE PICTURE<<<
___________________________________________________________________
The Larimar conveys softness and charm when combined with natural material such as black horn,
exotic wood (ebony, kamagong..), shagreen, leather, bohemia, glass, lava stone or the eye of Saint
Lucie…
Precious metals (silver 925, rhodium silver, gold plating) give the Blue Jewel by Blue Stone its
nobleness and « chic » edge.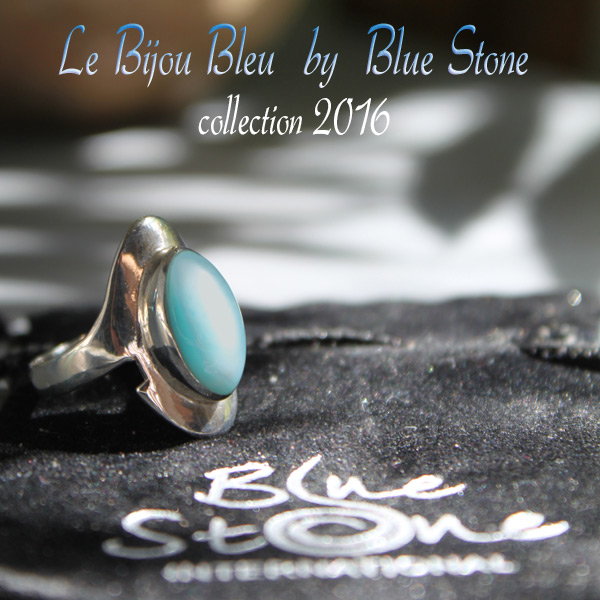 >> >CLIC ON THE PICTURE<<<
_____________________________________________________________
This frail little animal generally lives in the warm oceans of the globe. It can be found on the beautiful white sand beaches of Saint Domingue.
A true legend, we have reproduced it in identical gold or silver jewels. We decline the original after a special treatment to harden it up, and present the sand dollar in an exclusive collection of one-in-a-kind necklaces.
_____________________________________________________________